Nepal EducationUSA Marketing & Communications Project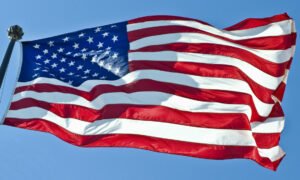 Notice of Funding Opportunities (NOFO)
Nepal EducationUSA Marketing & Communications Project
Deadline: 07/09/2019
A. Background
Embassy Kathmandu's Public Affairs Section (PAS) is soliciting proposals from interested non-profit organizations to oversee the Nepal EducationUSA Digital Marketing & Communications Project.  The deadline for proposals is 07/09/2019.  The U.S. Embassy Kathmandu will select an organization to 1) create marketing and media content for EducationUSA events and services; and 2) plan, organize, and implement digital marketing strategies over the course of two years, with the goal of increasing EducationUSA outreach efforts across Nepal.  Please carefully follow all instructions below before applying.
B. Program description and Requirements
PAS Kathmandu Nepal will oversee the organization to:
Collaborate with PAS and the United States Educational Foundation Nepal (USEFN)'s EducationUSA Advising Center to create social media and other marketing content for EducationUSA events and services. The partner will create 1) digital content to include videos, alumni snapshots, interactive multimedia materials, and 2) traditional print materials including infographics and posters.  This content will be used by the EducationUSA Advising Center and U.S. Embassy on social media platforms as well as for education outreach programs promoting U.S. study;
Coordinate with the EducationUSA advising team to implement a two-year marketing and communication campaign to attract youth and students to participate in EducationUSA Advising Center programming and utilize its facilities.
The proposed project will:
Create sophisticated, data driven and targeted brand promotion materials for EducationUSA utilizing technology and digital marketing;
Improve and manage EducationUSA branding, increase digital engagement and communications with creative social media, email, mobile and local marketing campaigns;
Coordinate and manage EducationUSA social media platforms to support and promote engagement rates and multimedia and digital campaigns.
This project aims to develop a coordinated digital outreach strategy between PAS and a multimedia content developer who will provide content and manage EducationUSA's digital platforms to draw interest from students to USEF's advising services.  PAS will also utilize the content in cultural programming to increase EducationUSA's outreach efforts to a broader audience.
C. Audience:
The general public and students
D. Funding
Subject to availability of funds, the U.S. Embassy will provide funding to cover all costs of the project.  Although cost-sharing or matching is encouraged, it's not mandatory.
Length of performance period: 2 years from the contract signing date.
Award amount: Award may range from a minimum of $50,000 to a maximum of $70,000
E. Application Procedure and Deadline
For proposals to be considered, you must include the following information on the organization's letterhead.  Please follow all instructions below carefully.  Proposals that do not meet the requirements of this announcement or fail to comply with the stated requirements will be ineligible:
Summary Page: Cover sheet stating the applicant's name and organization, proposal date, program title, program period proposed start and end date, and brief purpose of the program.
Organization contact information
Organizational description and capacity (1-page CV or resume of key personnel who are proposed for the program)
DUNS number: In order to be eligible to receive an award, all organizations must have a unique entity identifier (Data Universal Numbering System/DUNS number from Dun & Bradstreet), as well as a valid registration on www.SAM.gov. Please see Section H for information on how to obtain these registrations.
Project narrative and methodology
Project goals, objectives, activities, justification and sustainability plan
Implementation Timeline
Budget in U.S. dollars and Budget Justification Narrative
Proposals should be submitted in English via email no later than 07/09/2019 to culturektm@state.gov with the subject line "Proposal for Nepal EducationUSA Digital Marketing & Communications Project."
F. Eligibility
The following organizations are eligible to apply:
All U.S. and Nepali organizations with experience in education outreach and digital marketing registered as:
Not-for-profit organizations, including think tanks and civil society/non-governmental organizations
Public and private educational institutions
Public international organizations and governmental institutions
This status should be documented in the organization's proposal.  Organizations must provide proof of registration and non-profit status with their proposal application.  U.S.-based organizations should submit a copy of their IRS determination letter.  Nepal-based organizations should submit a copy of their certificate of registration from the appropriate government organization.
G. Other Eligibility Requirements
Applicants are only allowed to submit one proposal per organization. If more than one proposal is submitted from an organization, all proposals from that institution will be considered ineligible for funding.
H. Required Registrations
Any applicant listed on the Excluded Parties List System (EPLS) in the System for Award Management (SAM) is not eligible to apply for an assistance award in accordance with the OMB guidelines at 2 CFR 180 that implement Executive Orders 12549 (3 CFR, 1986 Comp., p. 189) and 12689 (3 CFR, 1989 Comp., p. 235), "Debarment and Suspension." Additionally, no entity listed on the EPLS can participate in any activities under an award.  All applicants are strongly encouraged to review the EPLS in SAM to ensure that no ineligible entity is included.
All organizations applying for grants (except individuals) must obtain these registrations.  All are free of charge:
Unique entity identifier from Dun & Bradstreet (DUNS number)
SAM.gov registration
Step 1: Apply for a DUNS number
DUNS application: Organizations must have a Data Universal Numbering System (DUNS) number from Dun & Bradstreet. If your organization does not have one already, you may obtain one by calling 1-866-705-5711 or visiting http://fedgov.dnb.com/webform
Step 2: After receiving the DUNS number, proceed to register in SAM.gov by logging onto: https://www.sam.gov.  SAM registration must be renewed annually.
I. Reporting Requirements
The selected grantee will be expected to provide regular updates through emails and will be required to submit programmatic and financial reports on a quarterly basis.  Additionally, the organization must submit an excel spreadsheet containing all financial transactions to the U.S. Embassy at the end of the project.
If you have any questions/concerns, please write to culturektm@state.gov or call at 01-423 4176.