Notice of Funding Opportunity (NOFO)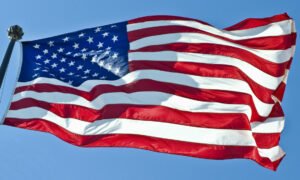 Funding Opportunity Title: Curbing Disinformation and Misinformation in Media
Deadline for Applications: August 15, 2019
Total Amount Available: $25,000
Notification Date: August 23, 2019
Request for Proposals
A. Background
The U.S. Embassy in Kathmandu regularly works with non-governmental organizations to provide journalism and media training opportunities to Nepali journalists, members of civil society, and other media professionals.  Past training opportunities have varied from basic writing skills to advanced investigative reporting techniques needed for fair and ethical reporting.
B. Program Description and Requirements
Disinformation and misinformation have had a negative effect on the public's perception of media. People are confused about what news to follow given an upsurge in options from which to choose.  The U.S. Embassy will fund a program to provide effective training to journalists on ethical and credible journalism that can prevent disinformation and misinformation.  Local and international journalists, who have a proven track record of credible and responsible journalism, will train fifty print, television, radio, and online journalists in Ilam and Chitwan.  The trainings will be conducted in two locations, Ilam and Chitwan, with each location conducting two workshops in phases, with the second training building upon the skills developed in the first. Priority will be given to proposals for workshops in under-represented areas.
The content of these workshops should include but is not limited to:
Fundamentals of journalism
Ethical/responsible journalism
Overview of new journalism trends
Details and dangers of sensationalizing media
Examples of local, national, and international fake/misleading news
Using and protecting sources
Tools for crosschecking and fact-checking
Tasks for the participants to investigate misleading news
Successful workshop proposals will include the following elements:
An outline of the proposed training sessions' curriculum
A list of potential trainers and their background
Proposed locations/districts for training
A plan for inviting participants, including the total number of participants
Detailed budget breakdown
C. Audience
A total of fifty print, television, radio, and online journalists are the target audience for this training.
D. Funding
The U.S. Embassy will provide funding not to exceed $25,000 USD for the four workshops [two in each location].
E. Application Procedure and Deadline
For proposals to be considered, you must include the following information on the organization's letterhead.  Please follow all instructions below carefully.  Proposals that do not meet the requirements of this announcement or fail to comply with the stated requirements will be ineligible:
Summary Page: Cover sheet stating the applicant's name and organization, proposal date, program title, program period proposed start and end date, and brief purpose of the program.
Organization's contact information
DUNS number: In order to be eligible to receive an award, all organizations must have a unique entity identifier (Data Universal Numbering System/DUNS number from Dun & Bradstreet) in advance, as well as a valid registration on https://www.sam.gov/SAM/. Please see Section H for information on how to obtain these registrations. Applicants without DUNS or SAM registration should begin the process immediately, even before the final funding decision has been made.
Key Personnel: Names, titles, roles and experience/qualifications of key personnel involved in the program. What proportion of their time will be used in support of this program?
Project narrative which should include the following:

Program Goals and Objectives: The "goals" describe what the program is intended to achieve.  The "objectives" refer to the intermediate accomplishments on the way to the goals. These should be achievable and measurable.
Program Activities: Describe the program activities and how they will help achieve the objectives.
Program Methods and Design: A description of how the program is expected to work to solve the stated problem and achieve the goal. Include a logic model as appropriate.
Proposed Program Schedule and Timeline: The proposed timeline for the program activities.  Include the dates, times, and locations of planned activities and events.

Financial quotation with detailed budget.

Budget: Submit in U.S. dollars. Use the attached Budget template (XLSX) submit a budget.
Proposals should be submitted via email no later than August 15, 2019 to KathmanduMedia@state.gov with the subject line "Proposal for Journalism Training." If you have any questions/concerns, please write to KathmanduMedia@state.gov or call at +977-1-423 4163 during regular office hours.
F. Selection Process
The U.S. Embassy will review all proposals submitted by the deadline.  If additional information is required, the U.S. Embassy may contact organizations after the deadline.  The U.S. Embassy will inform the selected organization no later than August 23, 2019.
G. Eligibility
Any non-governmental organization may submit a proposal.  Cost-sharing or matching is encouraged but not required.
In order to receive funding from the U.S. Embassy, an organization must have a Data Universal Numbering System (DUNS) number.  Detailed information on how to obtain a DUNS number at no cost is available at http://fedgov.dnb.com/webform.
H. Reporting Requirements
The selected organization will be expected to provide status updates as requested and will be required to submit a final report at the conclusion of the project.  Additionally, the organization must submit all financial records to the U.S. Embassy at the end of the project.