Notice of Funding Opportunity (NOFO)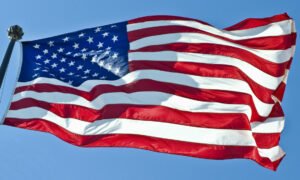 Funding Opportunity Title: Regional Youth TechCamp to Promote Good Governance
Deadline for Applications: 08/08/2019
Total Amount Available: $103,750
Notification Date: 08/22/2019
 A. Background

The mission of the U.S. Embassy in Nepal is to assist in Nepal's development as a peaceful, prosperous, and democratic nation that contributes positively to regional stability.  South Asia is a region rich in culture and tradition, but also has systematic governance challenges and is statistically the least economically connected region in the world.  Governance impediments such as weak rule of law, corruption, nepotism, and discrimination are major causes for the lack of good governance in the region.  Many countries in the region achieved independence only after the twentieth century and are still young democracies.  Independence brought new challenges and responsibilities, and the region has struggled to establish stable systems of governance.  Political, social, economic, and ethnic problems pose formidable obstacles in the way of establishing and reforming institutions, refining processes and strategies of management, and guiding the region towards more transparent and accountable democratic systems.
A lack of transparency and accountability are at the heart of many of the region's development challenges, leading to corruption, poverty, and inequality. To support the region's stability and prosperity, we believe that young people in the region should work together to bolster good governance.  The U.S. Embassy aims to work with the regional counterparts to strengthen good governance mechanisms that can lead to real, positive changes throughout the region.  Therefore, the Public Affairs Sections (PAS) Kathmandu plans to organize a regional TechCamp inviting youth from Sri Lanka, Bangladesh, Pakistan, Nepal, and India to brainstorm and create good governance ideas.  The three-day competition will have 30 participants from Nepal and five participants each from the four countries in the region.  The Embassy/Post in each country will help select participants for a final competition which will be held in Nepal.
B. Program description and Requirements
The U.S. Embassy Kathmandu plans to conduct a youth-focused three-day regional TechCamp in Nepal with the goal of promoting good governance.  PAS in Sri Lanka, Bangladesh, Pakistan, and India will select five participants each to take part in the TechCamp and PAS Kathmandu will select 30 participants.  PAS Kathmandu will identify an experienced implementing partner for the project.  The partner will be responsible to coordinate with other Embassies/Posts and to implement the program.  The partner will also select seven mentors/trainers with the Embassy's approval to guide and motivate the participants before, during, and after the TechCamp.  The participants will come up with unique solutions to improve the governance situation in the region.  This competition will also promote regional connectivity as youth from various regional countries will collaborate to find solutions to common problems hindering (could use thwarting) good governance.  They will participate in multiple groups throughout the program that will strengthen collaboration.  There final group project proposals will be grouped by country.
Embassy Kathmandu's PAS is soliciting proposals from interested non-profit organizations to organize a three-day Regional TechCamp for youths to promote good governance.  PAS Kathmandu Nepal will select an organization and oversee the organization to:
Organize at least 20 Boot Camps—both in-person and virtual—to train over 500 potential participants for the TechCamp.
Collaborate with PAS Kathmandu to select 50 youth—30 from Nepal and 5 each from Sri Lanka, Bangladesh, Pakistan, and India— to organize the good governance TechCamp. Candidates will have to attend a Boot Camp to be eligible to apply for the TechCamp.
Ensure at least 50% of the participants are female.
Arrange travels, accommodation, and incidental expenses for all the participants to come to Kathmandu in March 2020 for a 3-day (4 nights) residential Regional TechCamp.
Collaborate with PAS Kathmandu to select at least four experts and trainers from outside Nepal. At least one of the experts will be from the U.S. and the remaining experts/trainers will be from South Central Asia. Partner organization will coordinate their travels, accommodation, and per diem.
Work with, mentor, and fund the top three groups of the TechCamp participants to implement their projects and to come up with a tangible product. At least $20,000 will be set aside for this purpose.
The proposed project will:
Help top teams to implement their projects which will in turn improve governance in the region.
Build a network of good governance cadre of youth in the region who will continue to work in the project even after the TechCamp.
Assist in regional connectivity as youth across the region will come together to improve the governance situation in the region.
Build a qualified cadre of youth to implement Training of Trainers (ToTs) and to engage with other good governance projects in the region.
C. Audience:

The general public and students between the ages 18 and 30 are eligible for this TechCamp.
D. Funding

Subject to availability of funds, the U.S. Embassy will provide a funding of $103,750 to cover all costs of the project.  Although cost-sharing or matching is encouraged, it's not mandatory.
Length of performance period: one year from the contract signing date. 
E. Application Procedure and Deadline

For proposals to be considered, you must include the following information on the organization's letterhead.  Please follow all instructions below carefully.  Proposals that do not meet the requirements of this announcement or fail to comply with the stated requirements will be ineligible:
Summary Page: Cover sheet stating the applicant's name and organization, proposal date, program title, program period proposed start and end date, and brief purpose of the program.
Proposal: The proposal should contain sufficient information that anyone not familiar with it would understand exactly what the applicant wants to do. You may use your own proposal format, but it must include all the items below.

Proposal Summary: Short narrative that outlines the proposed program, including program objectives and anticipated impact.
Introduction to the Organization or Individual applying: A description of past and present operations, showing ability to carry out the program, including information on all previous grants from the U.S. Embassy and/or U.S. government agencies. (1-page CV or resume of key personnel who are proposed for the program)
Problem Statement: Clear, concise and well-supported statement of the problem to be addressed and why the proposed program is needed
Program Goals and Objectives: The "goals" describe what the program is intended to achieve.  The "objectives" refer to the intermediate accomplishments on the way to the goals. These should be achievable and measurable.
Program Activities: Describe the program activities and how they will help achieve the objectives.
Program Methods and Design: A description of how the program is expected to work to solve the stated problem and achieve the goal. Include a logic model as appropriate.
Proposed Program Schedule and Timeline: The proposed timeline for the program activities.  Include the dates, times, and locations of planned activities and events.
Key Personnel: Names, titles, roles and experience/qualifications of key personnel involved in the program. What proportion of their time will be used in support of this program?
Program Partners: List the names and type of involvement of key partner organizations and sub-awardees.
Program Monitoring and Evaluation Plan:This is an important part of successful grants. Throughout the time-frame of the grant, how will the activities be monitored to ensure they are happening in a timely manner, and how will the program be evaluated to make sure it is meeting the goals of the grant?
Future Funding or SustainabilityApplicant's plan for continuing the program beyond the grant period, or the availability of other resources, if applicable.
DUNS number: In order to be eligible to receive an award, all organizations must have a unique entity identifier (Data Universal Numbering System/DUNS number from Dun & Bradstreet) in advance, as well as a valid registration on https://www.sam.gov/SAM/. Please see Section H for information on how to obtain these registrations. Applicants without DUNS or SAM registration should begin the process immediately, even before the final funding decision has been made.
Budget: Submit in U.S. dollars. Use the attached PAS Budget Narrative Template (PDF 423KB) to submit a budget.
NICRA: If your organization has a Negotiated Indirect Cost Rate Agreement (NICRA) and includes NICRA charges in the budget, your latest NICRA should be included as a PDF file.
Proposals should be submitted in English via email no later than 5 p.m. (NPT) on 08/08/2019 to KathmanduAmericanCenter@state.gov  with the subject line "Proposal for Regional TechCamp on Good Governance." If you have any questions/concerns, please write to KathmanduAmericanCenter@state.gov or call at +977-1-423 4074 during regular office hours.
F. Eligibility

The following organizations are eligible to apply:
All U.S. and Nepali organizations with relevant experience registered as:
Not-for-profit organizations, including think tanks and civil society/non-governmental organizations
This status should be documented in the organization's proposal.  Organizations must provide proof of registration and non-profit status with their proposal application.  U.S.-based organizations should submit a copy of their IRS determination letter.  Nepal-based organizations should submit a copy of their certificate of registration from the appropriate government organization.
G. Other Eligibility Requirements

Applicants are only allowed to submit one proposal per organization. If more than one proposal is submitted from an organization, all proposals from that institution will be considered ineligible for funding.
H. Required Registrations
Any applicant listed on the Excluded Parties List System (EPLS) in the System for Award Management (SAM) (https://www.sam.gov/SAM/) is not eligible to apply for an assistance award in accordance with the OMB guidelines at 2 CFR 180 that implement Executive Orders 12549 (3 CFR, 1986 Comp., p. 189) and 12689 (3 CFR, 1989 Comp., p. 235), "Debarment and Suspension." Additionally, no entity listed on the EPLS can participate in any activities under an award.  All applicants are strongly encouraged to review the EPLS in SAM to ensure that no ineligible entity is included.
All organizations applying for grants (except individuals) must obtain these registrations.  All are free of charge:
Unique entity identifier from Dun & Bradstreet (DUNS number)
NCAGE/CAGE code
https://www.sam.gov/SAM/ registration
Step 1: Apply for a DUNS number and an NCAGE number (these can be completed simultaneously)
DUNS application: Organizations must have a Data Universal Numbering System (DUNS) number from Dun & Bradstreet. If your organization does not have one already, you may obtain one by calling 1-866-705-5711 or visiting http://fedgov.dnb.com/webform
NCAGE application: Application page here: https://eportal.nspa.nato.int/AC135Public/scage/CageList.aspx
Instructions for the NCAGE application process:
https://eportal.nspa.nato.int/AC135Public/Docs/US%20Instructions%20for%20NSPA%20NCAGE.pdf
For NCAGE help from within the U.S., call 1-888-227-2423
For NCAGE help from outside the U.S., call 1-269-961-7766
Email NCAGE@dlis.dla.mil for any problems in getting an NCAGE code.
Step 2: After receiving the NCAGE Code, proceed to register in SAM.gov by logging onto: https://www.sam.gov/SAM/.  SAM registration must be renewed annually.
I. Application Review Information
Criteria
Each application will be evaluated and rated on the basis of the evaluation criteria outlined below.
Quality and Feasibility of the Program Idea – 25 points:  The program idea is well developed, with detail about how program activities will be carried out. The proposal includes a reasonable implementation timeline.
Organizational Capacity and Record on Previous Grants – 25 points: The organization has expertise in its stated field and has the internal controls in place to manage federal funds.  This includes a financial management system and a bank account.
Program Planning/Ability to Achieve Objectives – 15 points: Goals and objectives are clearly stated and program approach is likely to provide maximum impact in achieving the proposed results.
Budget – 10 points: The budget justification is detailed.  Costs are reasonable in relation to the proposed activities and anticipated results. The budget is realistic, accounting for all necessary expenses to achieve proposed activities.
Monitoring and evaluation plan – 15 points: Applicant demonstrates it is able to measure program success against key indicators and provides milestones to indicate progress toward goals outlined in the proposal. The program includes output and outcome indicators, and shows how and when those will be measured.
Sustainability – 10 points: Program activities will continue to have positive impact after the end of the program.
2. Review and Selection Process

A Grants Review Committee will evaluate all eligible applications.
3. Anticipated Announcement and Federal Award Dates:
Only the selected organization will be contacted by August 22, 2019. The award will be issued by mid-September 2019.
J. Reporting Requirements
The selected grantee will be expected to provide regular updates through emails and will be required to submit programmatic and financial reports on a quarterly basis.  Additionally, the organization must submit a Federal Financial Report containing all financial transactions to the U.S. Embassy at the end of the project.
K. OTHER INFORMATION
Guidelines for Budget Justification

Personnel and Fringe Benefits: Describe the wages, salaries, and benefits of temporary or permanent staff who will be working directly for the applicant on the program, and the percentage of their time that will be spent on the program.
Travel: Estimate the costs of travel and per diem for this program, for program staff, consultants or speakers, and participants/beneficiaries. If the program involves international travel, include a brief statement of justification for that travel.
Equipment: Describe any machinery, furniture, or other personal property that is required for the program, which has a useful life of more than one year (or a life longer than the duration of the program), and costs at least $5,000 per unit.
Supplies: List and describe all the items and materials, including any computer devices, that are needed for the program. If an item costs more than $5,000 per unit, then put it in the budget under Equipment.
Contractual: Describe goods and services that the applicant plans to acquire through a contract with a vendor.  Also describe any sub-awards to non-profit partners that will help carry out the program activities.
Other Direct Costs: Describe other costs directly associated with the program, which do not fit in the other categories. For example, shipping costs for materials and equipment or applicable taxes. All "Other" or "Miscellaneous" expenses must be itemized and explained.
Indirect Costs:  These are costs that cannot be linked directly to the program activities, such as overhead costs needed to help keep the organization operating.  If your organization has a Negotiated Indirect Cost Rate (NICRA) and includes NICRA charges in the budget, attach a copy of your latest NICRA. Organizations that have never had a NICRA may request indirect costs of 10% of the modified total direct costs as defined in 2 CFR 200.68.
"Cost Sharing" refers to contributions from the organization or other entities other than the U.S. Embassy.   It also includes in-kind contributions such as volunteers' time and donated venues.
Alcoholic Beverages:  Please note that award funds cannot be used for alcoholic beverages.